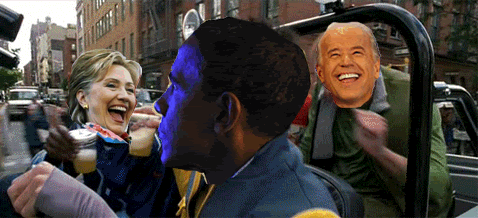 Denver was GREAT! A lot of events and things-to-do for the, ahem, not well connected. I say this because one of the Gordons was, ahem, well connected and was able to, omigosh like how did that happen, get into the convention hall (including the stadium) every single day. So it was a bit odd, both being in the same town, for the same event, and yet seeing each other for a total of, what, 40 minutes?

Strange. Not quite the week we planned together.

In any event, this unconnected plebian had a great time regardless. A lot to see and do. Some political folks to stalk and idolize. Many many brewpubs to visit in this microbrew mecca. And even made it onto CNN as a "man on the street".

Once pictures and notes are organized, the blogging will continue concerning at least Chris's adventures. Kimberly's on her own with her stories; and with the all-knowing, all-seeing eye of powerful lobbyists peering down, I'm not so sure what can be admitted here in a public forum. Her stories are WAY better, but you'll have to get hers verbally so there's no paper trail of secrets divulged. Seriously.